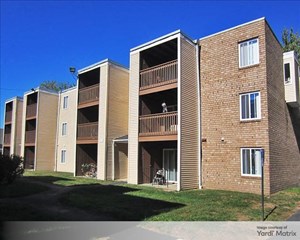 October 29, 2021
Beachwold Residential LLC secured a $20.4 million refinancing loan for its 21-unit community, 510 Main Apartments, in East Haven, Conn. JLL Capital Markets worked on behalf of the borrower to arrange the 10-year, fixed-rate loan through Freddie Mac.
Senior Managing Directors Elliott Throne, Mona Carlton, Vice President Alex Staikos and Director Amit Kakar led the JLL Capital Markets dept team that arranged the financing.
Located at 510 Main St., the community encompasses 214 units in a mix of studio and one-bedroom floorplans ranging from 425 to 482 square feet. Each unit has a balcony or patio, a walk-in closet and extra storage. The community's amenities include a picnic area with barbecue, a fitness center and a coffee bar.
Completed in 1972, the community is within walking distance of several retail destinations such as Big Lots, TJ Maxx & HomeGoods and Hobby Lobby. Yale University and downtown New Haven are less than 4 miles northwest, while Tweed-New Haven Airport is less than 2 miles south. Trolley Square shopping center is within 2 miles from the property.
PURSUING VALUE-ADD INVESTMENTS
Beachwold Residential has owned 510 Main Apartments since 2011, when the company bought the asset from GAP Realty for $10 million. Due to its long-term strategy of continued reinvestment Beachwood was able to add value to the property over more than 10 years, Kakar said in a prepared statement. In addition, the loan enables the company to capitalize on historically low-interest rates.
Last year, JLL Capital Markets arranged a $32.2 million 10-year, floating-rate loan for another Beachwold Residential-owned property. Located in Davenport, Fla., the 240-unit Lake House is a 20-minute drive to Walt Disney World in Orlando.