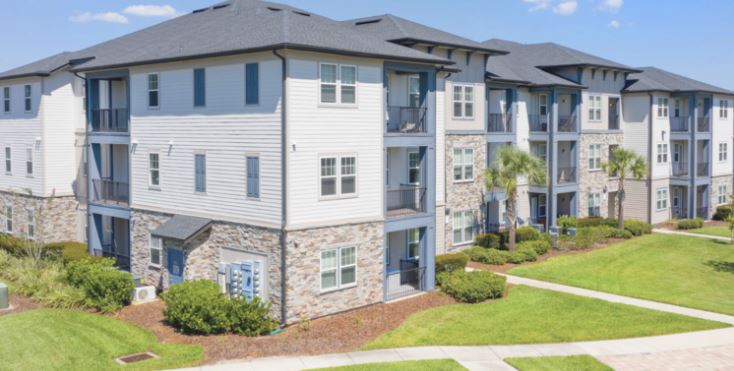 November 8, 2021
A New York-based investment group purchased an apartment community in southern Duval County for more than $77 million.
Beachwold Residential, which owns and manages 57 multifamily properties in the U.S., purchased Gran Bay Apartments for $77.55 million. Brian Moulder and Dhaval Patel of Walker & Dunlop were brokers in the transaction. The seller was R.A.S.
Gran Bay Apartments was built in 2015 in the Flagler Center area. It is located at 13444 Gran Bay Parkway and has 308 units, meaning the property sold for $251,785 per unit.
The transaction is just one of many multifamily investment deals to happen this year. Multifamily deals in the Jacksonville area have set multiple price records this year, as investors are drawn to rental rate growth and a diversified economy on the First Coast.