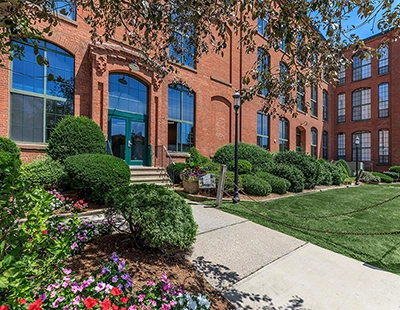 March 9, 2022
Beachwold Residential has refinanced a 10-property portfolio with 2,286 units in central Connecticut. Walker & Dunlop Inc. structured the $302.2 million Freddie Mac deal. More than 75 percent of the units qualify as mission-driven, affordable housing under Federal Housing Finance Agency guidelines.
Terms of the financing were not disclosed but Walker & Dunlop stated the new loan provided the borrower with an attractive fixed rate and additional proceeds. The financing was structured by Taylor Williams, managing director in Walker & Dunlop's Capital Markets group, on behalf of Beachwold Residential. The family-owned real estate company controls more than 15,000 multifamily units in Connecticut, New Jersey, Virginia, Georgia, Florida, Texas and Tennessee.
Portfolio Details
The 10-property portfolio is comprised of a diverse set of communities with construction dates ranging from 1926 to 2008. The oldest property is 278 Main, a former schoolhouse in West Haven, Conn., that was converted into studio, one-, two- and three-bedroom apartments with cathedral ceilings and exposed brick. The portfolio also includes Lofts at the Mills in Manchester, Conn., a former mill that was recently converted to loft apartments. The property has studio, one-, two- and three-bedroom floorplans and features 15-foot ceilings and windows along with exposed wooden beams and brick.
In October, Beachwold Residential refinanced another Connecticut property with a $20.4 million Freddie Mac loan arranged by JLL Capital Markets. The 10-year, fixed-rate loan was for 510 Main Apartments, a 214-unit community in East Haven, Conn., with studio and one-bedroom floorplans.